English version
in collaboration with Jim Doss.
Welcome to
Wersch's Website
for
Georg Trakl
(02/03/1887, Salzburg, Austria -
11/03/1914, Krakow, Poland)
to

and the
German version.
General Survey:
Trakl's Poetry and Letters
with a complete listing.
Materials
- Chronology - Bibliography - Links
- Trakl-Glossary
- Picture Galleries
- Text Documents
- People around Trakl (short biographies)
- Poems on Trakl
Kaleidoskope der Mehrdeutigkeit
a study by Wersch (only in German).

and

lead to additional documents, pictures and texts.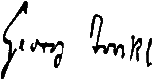 Humbly the patient one knuckles
down before grief
Resounding with harmony
and gentle insanity.
See! It dusks already.
(from "In an Old Family Album ")